 The Linford
Members and Non-Members welcome!
The Linford or "The Club" as the Newtown Linford locals know it, is a private members club which is owned equally by all members who have paid their due subscriptions.
History of the Linford
The Linford, known in the village of Newtown Linford as 'The Club', was originally attached to the British Legion and even now the 'official' title is The Newtown Linford Ex-Services Club, but it is no longer affiliated to the Legion. It has been part of village life since 1926 when the men of the village, mostly ex-servicemen, decided that they would build their own 'local' where they could gather and socialise amongst friends. Apparently this decision was prompted by the difficulties they were experiencing in getting a drink at the only other hostelry in the village due to the many friends of the then landlord crowding the bar.
The original building was an old wooden tearoom transported from Beech Farm in the village to the Club's present location, the land being bought previously from the owner of the thatched cottages which back onto it. One of the conditions of sale being that he would be the first Steward! In 1928 a brick frontage, including a bar and billiard room was added and the wooden hut at the back became the function room.
During World War 2 the backroom which functioned as a skittle alley became a factory used by Dunlop for the assembly of aircraft parts. It was staffed by approximately thirty local ladies who worked in two shifts, morning and afternoon. The hut lasted until about 1960 when it was rebuilt in brick and promoted as a venue for weddings, birthday parties, anniversaries, bingo, table tennis, pool competitions, arts and crafts fairs and even a dog breeders meeting. It is also used throughout the week for excercise classes and by such groups as the Brownies, The Leicester Big Band, and Rock 'n' Roll'rs.
The Linford is a private members club which is owned equally by all members who have paid their due subscriptions and is administered by a hard working volunteer committee of up to twelve persons and three trustees. Presently there are between 350 and 400 members. New members are welcome. For membership details click on the Contact link at the top of the page.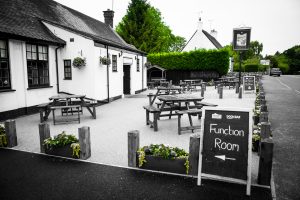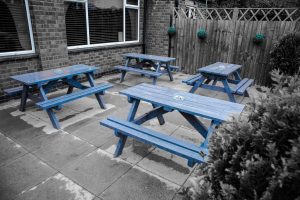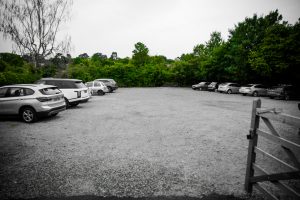 The Linford Function Suite
The Linford has a large function suite available to hire to members and non-members. Check out our calendar to find out whether its booked, if not drop us a line to find out how to hire the room.
Room hire is free if the bar spend is over £40.
A £100 security deposit is required and can be paid by cash, card or cheque at the club.
We also hold quite a few events in our function suite, please see our News and Events section for more details about whats on at The Linford.
For The Linford – Conditions of Hire, please click on the highlighted link
Activities @ The Linford
Pools & Darts
Rock & Roll (Mondays)
Weekly Pub Quiz (Wednesdays)
Excercise Classes
Big Screen HD TV
Sky TV with Sky Sports
Free WiFi Available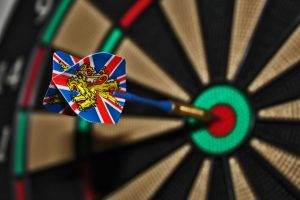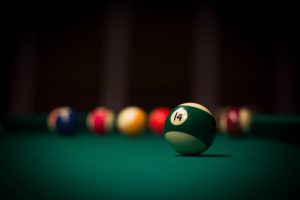 Find the Linford Pub
Address:
66 Main St
Newtown Linford
Markfield
LE6 0AD
Tel:
01530 244012
Email:
newtownlinfordclub@gmail.com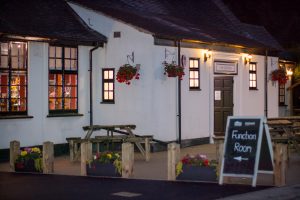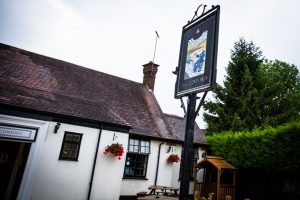 Places to stay around The Linford